The Old Rectory
Grounds & Facilities
Swimming Pool
The swimming pool at the Old Rectory Cottages is open all year and heated to a very balmy 32 degrees.  It is covered in, what we call, The Greenhouse!  If the weather is inclement we keep the sides down and the internal room temperature up but on sunny, warm days we can lift the sides to give us an indoor/outdoor pool.  The swimming pool is open 24hours a day and can even be illuminated in the evening for a night swim.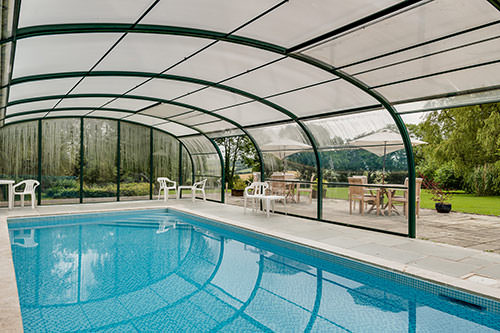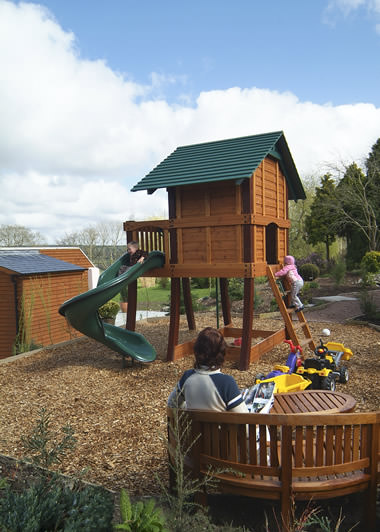 Sand Pit & Slides
The Old Rectory Cottages are very child-friendly. The play area is ideal for little ones, with sandpit and slide. We have inflatable's and children's floats for the swimming pool which operates at a very warm 32-33degrees,
We understand that going on holiday with a baby needs planning; we offer, free of charge baby equipment that will be spotlessly clean and waiting in your cottage for you.